House Extension Dublin
The perfect mix of energy-efficiency and
comfortable, affordable, and ecological living.
Request a Quote
ONE INTEGRATED TEAM
One-stop solution for your House Extensions
We have a professional team of extension building specialists in Dublin, qualified and experienced tradesmen that will complete your project from start to finish.
Do you want to extend your house, or are you looking for a fast & affordable way to increase your Dublin home's value? Our exception extensions that offer comfort and the perfect balance of affordability and quality can very well become the ideal add-on to your home.
You can adapt your house extension design based towards your needs. A beautiful new house extension can become a smooth addition to your home, complementing it for many years to come.
Whether you plan on getting a sunroom, kitchen extension, add a garage or even get one with a room above it, with Timbermill Construction you get everything you need to turn your plans to extend your home from lines on a page to a fully realized new part of your house, ready for you to walk right into.
We provide House Extension service in Kildare, Meath, Naas, Maynooth, and other areas of Dublin.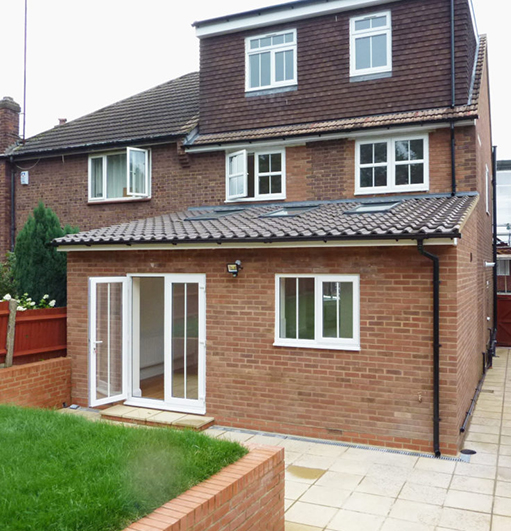 TYPES
OF EXTENSIONS
What type of house extensions build Is right for you?
One of the most interesting and intriguing types of project – house extensions. The following ideas highlight a few common types of house extensions to choose from.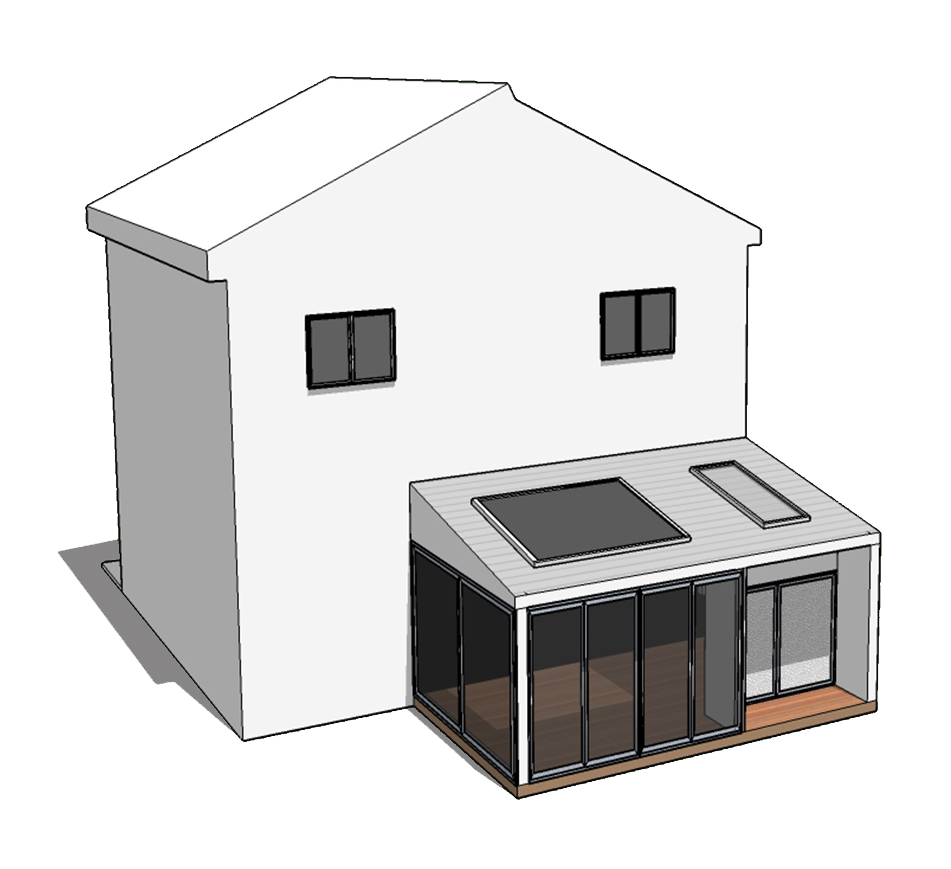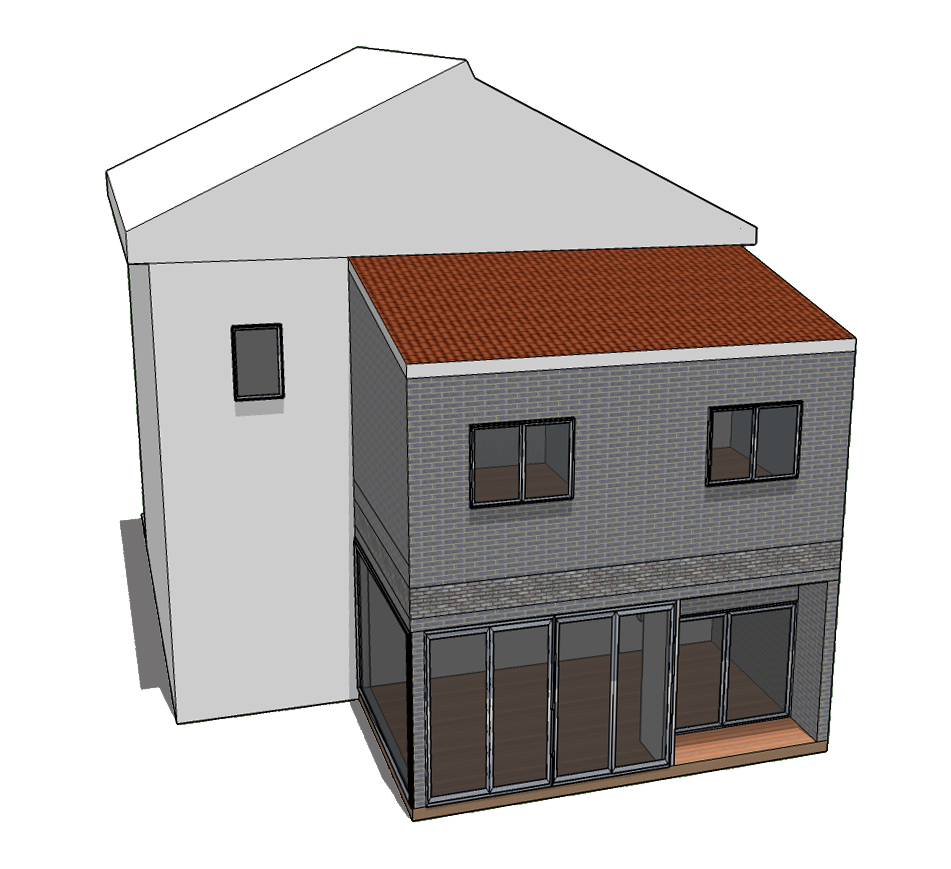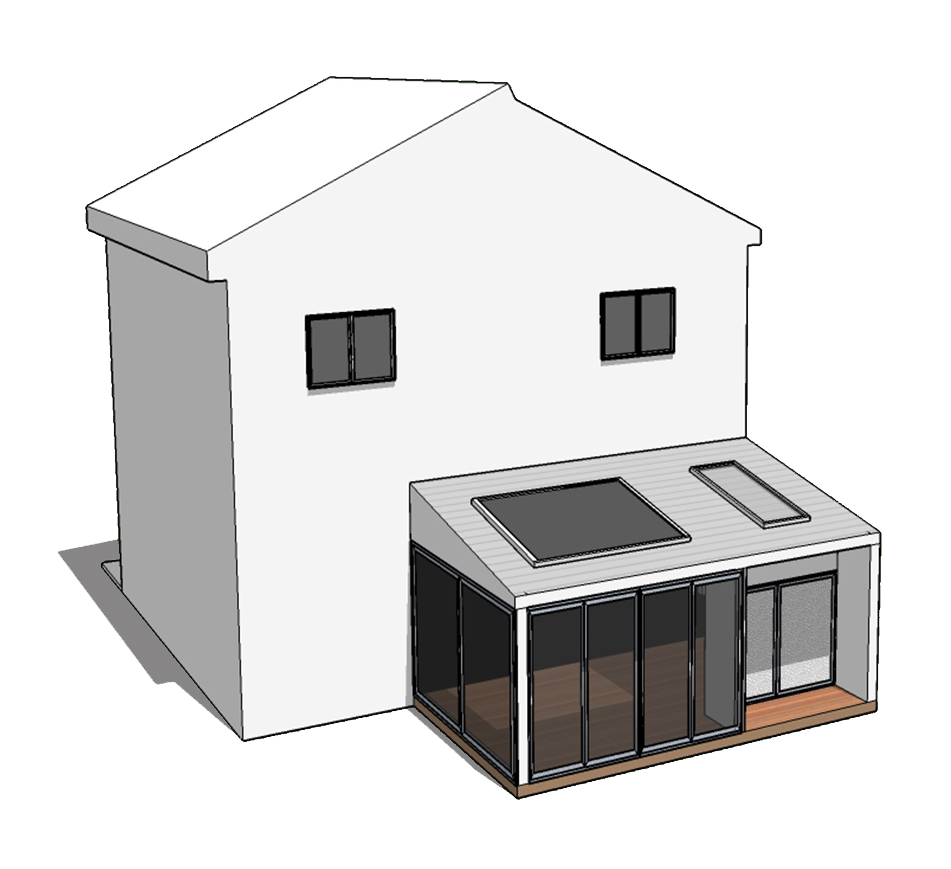 Single Storey Extension
Traditionally the most popular and incredibly cost-effective extension. A great way of gaining more space and allowing more natural light into the home, creating a brighter and healthier space.
Double Storey Extension
Create the most space in your home, giving twice the space of single storey extension but you'll spend less per square metre. Get yours right, and it might make better financial sense than moving to a bigger house.
Garage Conversion
A great solution to creating extra living space in your Dublin home without losing garden space to an outside extension. You might want one to have a home office, gym, cinema or home improvement options.
OUR PROCESS
Building design and construction

process 

— step by step
What you should consider while planning a house extension in Dublin
Extending offers great potential for transforming your home, adding value and can be much needed in expanding families. Here are some tips you should know before starting your home extension project in Dublin.
Planning permission for House Extension in Dublin?
The answer to that question is likely "no", as a house extension is considered permitted development. Broadly speaking, the construction of an extension does not require planning permission when it is to the rear of the house; however, any query from the public of this nature should be dealt with subject to the provisions of Schedule to the Planning and Development Regulations, 2001.
If the house has not been previously extended, the floor area of the proposed extension cannot exceed 40 sq meters. This exemption also allows for extensions above ground-floor level. Any above ground floor extension shall be a distance of not less than 2 metres from any party boundary.
What's your budget?
It might sound like an obvious question, but a lot of people dive into a home extension project without a clear cut idea of what their budget stands at. This information plays a vital part towards the project scope that you can manage and will be a decisive factor when it comes to choosing realistic expectations of what can be achieved.
We are aware that our clients do not have an unlimited budget, which is why we will always be crystal clear about what you can expect with a given budget. Our house is our most valued asset and we totally get that, which is why at Timbermill Construction, we will always strive to squeeze as much potential as possible based on the budget, while maintaining a high level of professionalism and quality of work.
Make the best use of your available land
Will your home extension be the best use of your remaining land and there will be enough space left both in front and from the back? Are there any accessibility issues that need to be resolve before starting the renovation? We know that it may be hard to visualize what the final product will look like, but a simple markup of the site could prove to be very helpful.
Take a look at our Gallery to grab a few ideas for your own build. Our team of experts has years of experience, and will truly see your home's potential.
Give Our Expert Team A Call
To discuss your requirements for a single storey, double storey extension or any other type of home extension build talk to our team now at +353 83 473 2201 for a no-obligation chat. Our team of Dublin experts will have all the answers you need to get your project off the ground.
We have completed countless first-class home extensions across Meath, Naas, Maynooth, Navas, Drogheda, Laois and other areas of Dublin, so you can relax safely in the knowledge that Timbermill Construction has you covered. We very much hope to discuss your requirements with you soon.
We're here to help you get started in the right direction with your building project
House Extension Dublin: Frequently Asked Questions
OUR TESTIMONIALS
What

 our customers 

are saying about us
"Makes a point of only using trusted professionals as suppliers of services. I highly recommend Dave Dunne and Timbermill Construction for any building works, commercial or domestic. They remain our default go to people for any future building needs.

Mitchell Bohan

Managing Director, Infinity Hot Yoga Ltd.
"We used Timbermill to construct a complex house extension in 2018.We always found Dave and his team extremely diligent and attentive to our ideas.We are delighted with the end result and recommend them for any building projects.

Dan & Louise, Straffan

Dan & Louise, Straffan
"I would like to thank dave and his team for the work they have done in home so reliable and clean and top workmanship great tradesmenI would like to thank dave and his team for the work they have done in home so reliable and clean and top workmanship great tradesmen

Danny Towell

Danny Towell
Contact Us
To find out how we can help you to transform your home, contact us today. We're here to answer any and all questions or to book a time that's convenient to you for one of our directors to meet you to discuss your plans.
info@timbermillconstruction.ie